The tiny birds that can! Twice a year, these 1-ounce birds fly thousands of miles, in the face of extreme hazards.
neat facts
Browse photos, interesting facts about wild rabbits, as adapted from our Facebook posts COTTONTAIL RABBITS, Sylvilagus spp., (about eight species in the U.S.,…
Mammals
Built for speed, jumping and agility, they're named for their cottony tail and smarter than you think.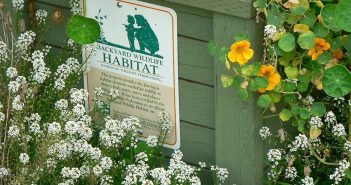 Four good reasons why you should commit an area of your yard to wildlife. First, by every measure, earth is losing natural habitat.