The tiny birds that can! Twice a year, these tiny birds fly thousands of miles, in the face of extreme hazards.
neat facts
Browse photos, interesting facts about wild rabbits and hares, as adapted from our Facebook posts. This page is periodically updated. COTTONTAIL…
Mammals
Has a squirrel found its way into your attic? A funnel extruder might be the tool for you. It's easy to use and humane.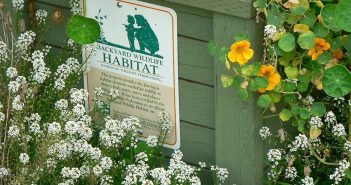 Four good reasons why you should commit an area of your yard to wildlife. First, by every measure, earth is losing natural habitat.