Browsing: Spiders
Featured slider
Big, bold and beautiful, you can't help but notice these striking spiders and their fancy webs.
Spiders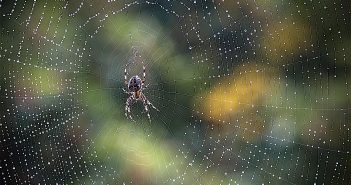 It's one thing when an "itsy bitsy spider climb(s) up the water spout" and quite another if it crawls up an arm! Yet, most spiders are harmless.
Feature stories
We don't usually notice these beautiful spiders until fall, when they're all grown up and showing off in their distinctive webs.