Do you live near water? If so, mayflies might be visiting your yard. Learn about them and their unusual life.
plants
You can attract butterflies to your yard by offering two categories of plants. The first is nectar-rich food plants. Not…
mammals
Would it surprise you to learn a Red Fox is your neighbor? Even in the city? They often slyly stay put when urbanization moves in.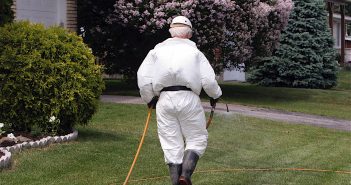 If you do nothing more than ban the use of pesticides in your yard, you'll do a very good thing for wildlife, pets, the environment and yourself.